Vejer de la Frontera is one of the most attractive white villages in Andalucia, situated about eight kilometres inland off the road which runs alongside Costa de la Luz, from Cadiz to Tarifa. This spectacularly located small village perches on a hill top, high above the surrounding countryside and the River Barbate, offering stunning panoramic views of the sunny coast.
The main tourist attraction of Vejer is the old Moorish castle and the 14th century Renaissance church Iglesia de la Concepcion. Tourists visiting Vejer can also enjoy a peaceful stroll in the atmospheric maze of narrow winding streets, go shopping for local crafts and souvenirs,or take advantage of the excellent restaurant on the colourful Plaza de Espana.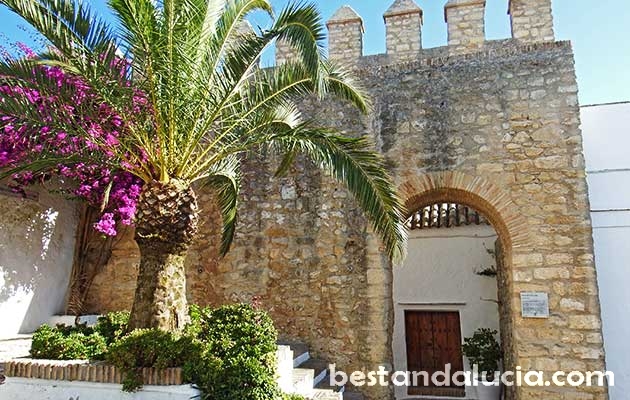 It'a good idea to combine the trip to Vejer with a visit to one of the nearby beach resorts.The amazing Bolonia beach with the remains of an ancient Roman town is located only half an hour drive from Vejer. If you are on summer family holidays on Costa de la Luz, make sure to make a visit to Vejer de la Frontera on a cool summer evening. Another good time to visit Vejer is spring when orange trees are blossoming and the high temperatures of summer are gone.
Nearest destinations: Barbate, Conil de la Frontera, Bolonia